Gome-kei, Board Game|「ゴメン」で済んだらケーサツいらないんだよぅ!
[日本語はこちら|Japanese]
https://bananamoon.official.ec/items/69707462

As this is a board game played in Japanese language, the game descriptions are also available in Japanese only. Products can be shipped outside Japan.

---
VAT, duties, and customs fees outside Japan are not included and are the responsibility of the recipient of the package.
Add to Like via app
• Players: 3-6
• Time: 10-30 min.
• Ages: 10+ (14+ in EU countries and the UK)
• Instructions: Japanese Only
---
[Keywords]
• Japanese-Style Artwork
• Japanese Skills Required
• Made in Japan

【2021新作】 ボードゲーム
『「ゴメン」で済んだらケーサツいらないんだよぅ!』
改訂2版
ストレス解消系
軽い推理と爆笑演技の
パーティゲーム!
正しく謝り正しく怒れ!ってか?
あー、やらかしちゃったよ。
菓子折持って謝りに行かなきゃ。
だけど、相手は誰なんだ?
いったい誰に謝ればいいんだ?
みんなに質問して被害者を探そう!

ストーリーを読みクスクス、
役になりきってゲラゲラ!

嘘つき「てへっ♡」カードや
エアープレイヤー「山田くん」の
トラップをかいくぐり、
加害者は本当の被害者が誰なのか
推理し謝罪!

うまく被害者に謝れたらポイントゲット。
被害者は「ゴメンで済んだらケーサツ…」と
吐き捨てストレス解消!!

正解してもブチ切れられちゃう
という理不尽さを
笑い飛ばすパーティゲーム。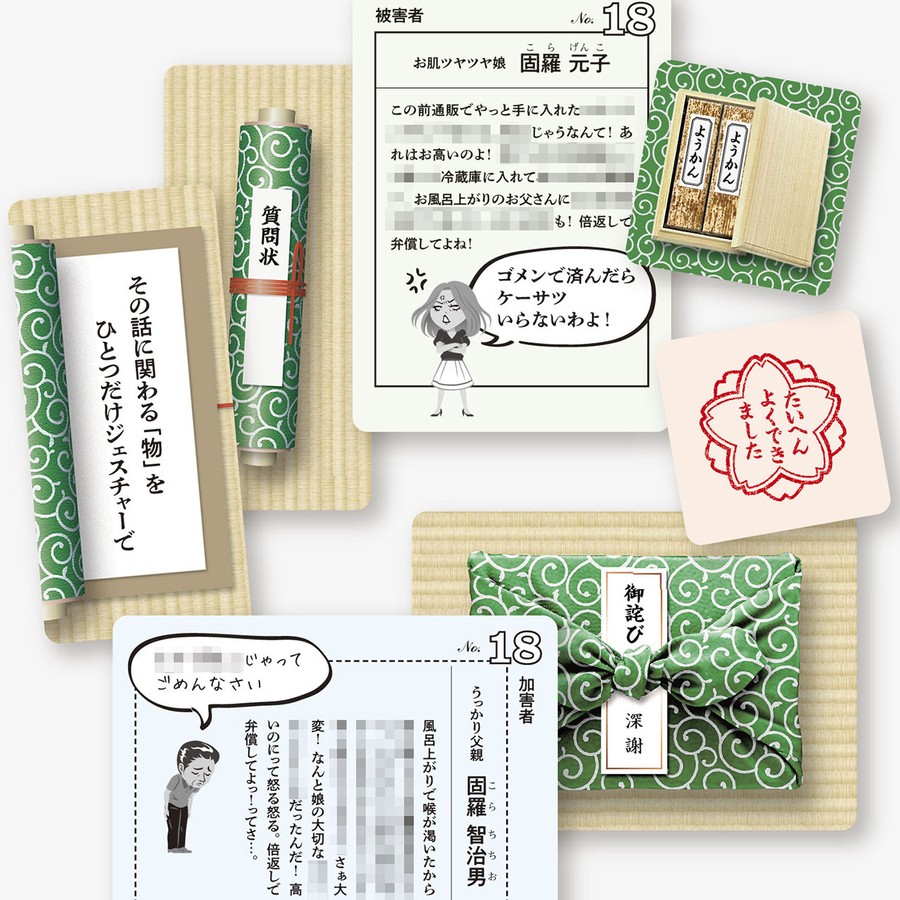 =======================
長文読解試される度  ★★★
ストレス解消度    ★★★
=======================

●プレイ人数:3〜6人
●プレイ時間:10〜30分
●対象年齢:10歳〜

●内容物
・被害者カード:24枚
・加害者カード:23枚
・質問状カード:22枚(+ブランク2枚)
・たいへんよくできました 兼 ようかんカード:24枚
・説明書 兼 山田くん:1部
・おまけ/スピンオフルール説明書:1部
・ポイント早見表:1枚

ゲームデザイン:芝草四郎/トムサイ
イラストレーション:佐々木美保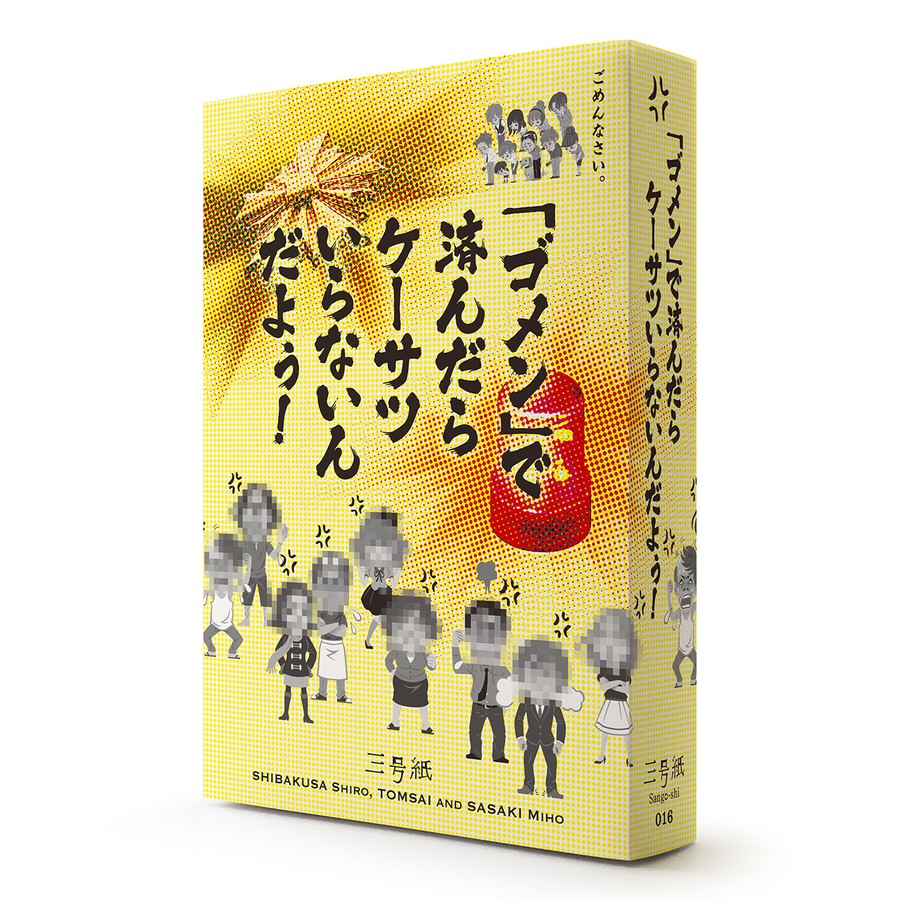 遊び方
(漫画:きりんなべ/ゆるゆるボドゲバカ)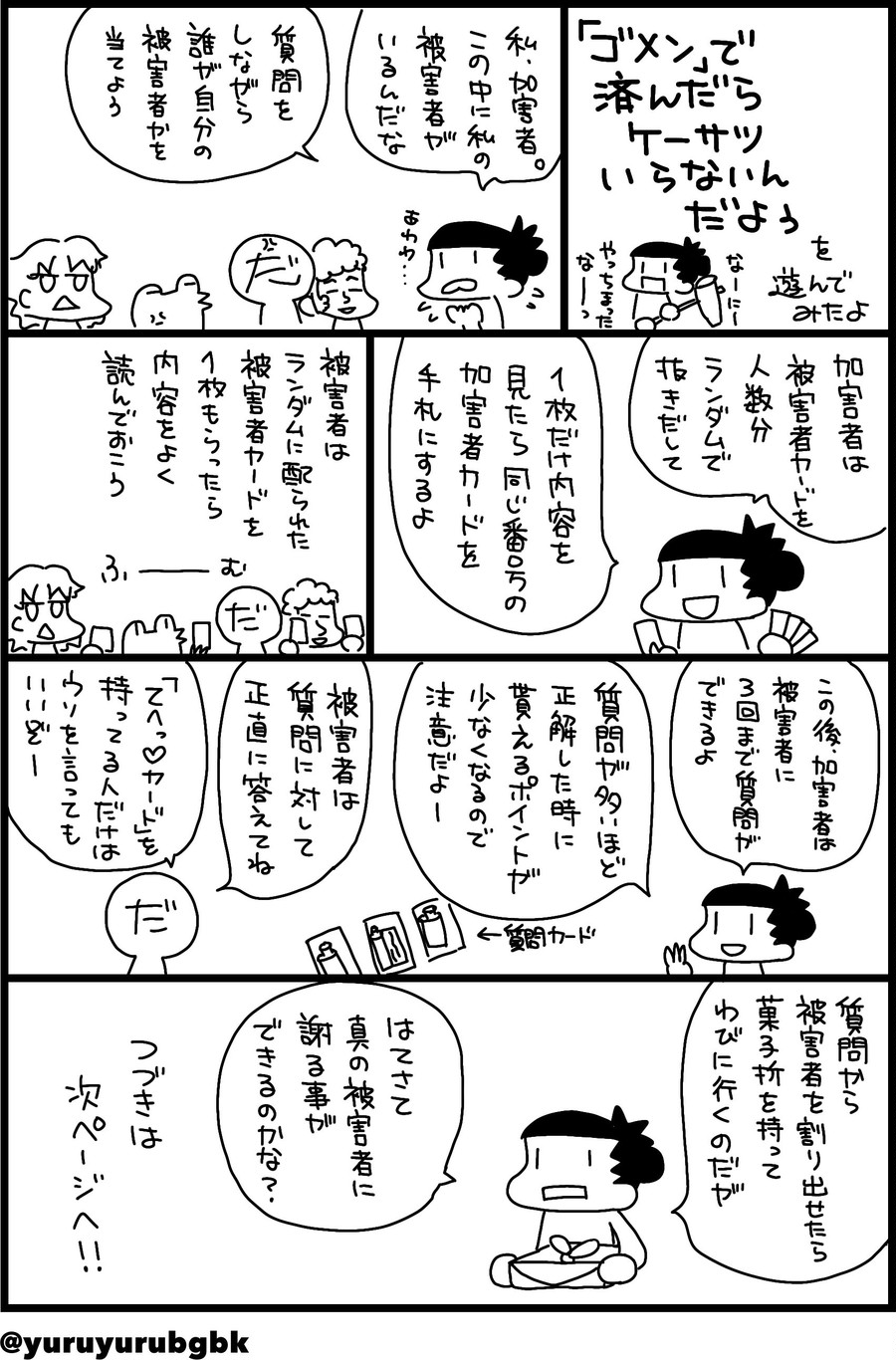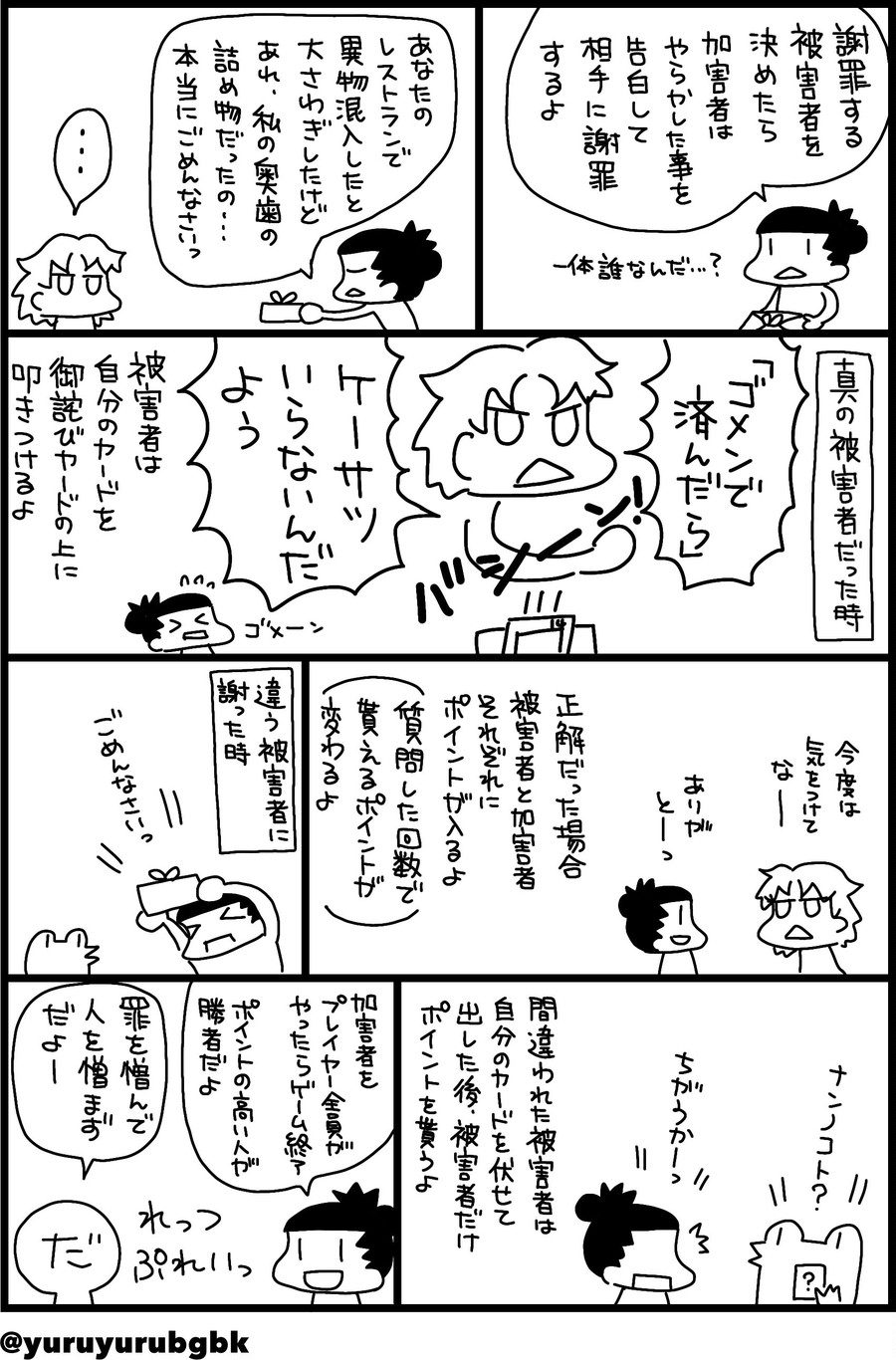 改訂2版になり、
「おまけ」のスピンオフルールが付属!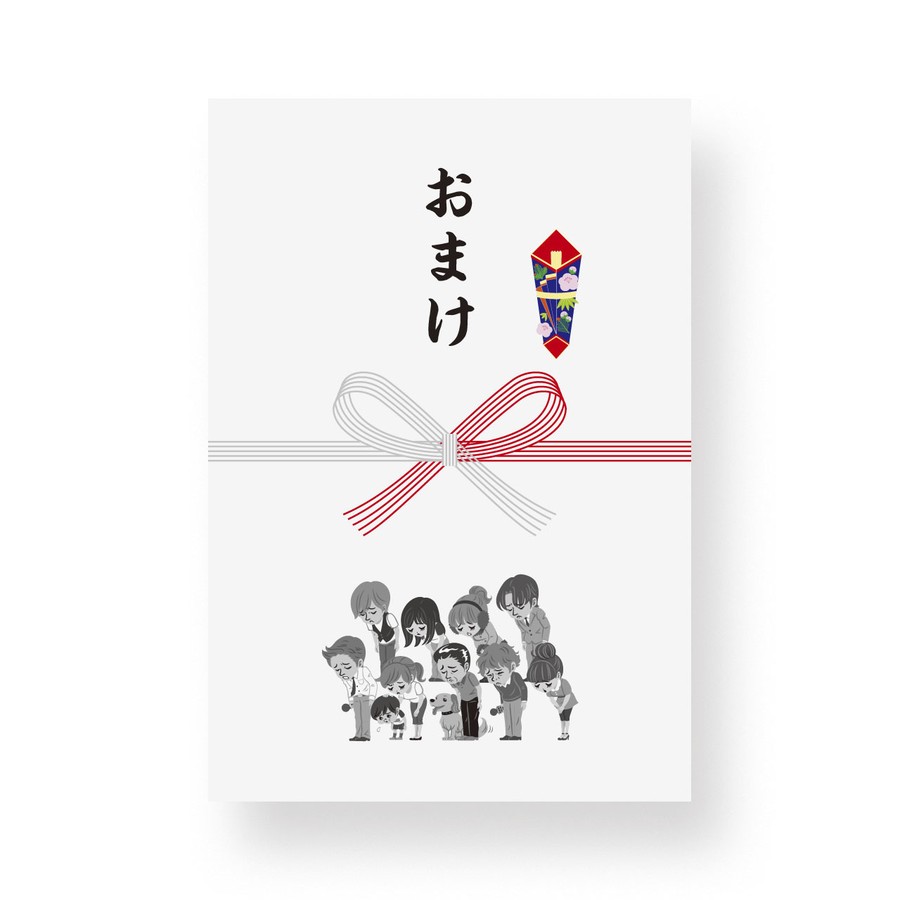 4人プレイ専用のスピンオフルール
「謝罪してよね!編」被害者1人と容疑者3人に分かれ、
自分が"犯人"か"無実"かを当てていく。
だが、勝負の行方は最後までわからない。
最終ラウンドに「賭け」を行い、
勝敗が決するのだ!
Box (Face)
Box (Back)
Gome-kei Second Edition, Board Game
[Contents] 被害者カード:24枚、加害者カード:23枚、質問状カード:22枚(+ブランク2枚)、たいへんよくできました兼ようかんカード:24枚、ポイント早見表:1枚、遊び方説明書兼山田くん:1部、おまけスピンオフルール説明書:1部
[Game Design] Banana Moon Studio Sapporo
[Box Size] 100 x 142 x 28mm  [Weight] 172g
JAN 4582540850179

Made in Japan

Learn more about the game:
https://bananamoon-games.jp/game/gome-kei-en/
Reviews

(3)

Shipping method / fee

Payment method